Regular price
Sale price
$38.99 USD
Unit price
per
Sale
Sold out
Description:

Color wind turn 3d color rotation light shade metal steel stainless steel mirror light viento bells
Material: stainless steel
STYLE: plata, siete colores
Package weight: 200g
Packet size: 28*26*1.2 cm
Specifications:
1. Unique design: 3D viento whirl. The pink design is more elegant and natural.
2. Enchanting and beautiful: Mirror reflection design, it can reflect in the surrounding light and the wind turn of Siete Colores is more attractive.
3. Stainless steel material: The winding swivel and the hook are made of stainless steel, which can be easily unfolded in a fresh 3D shape.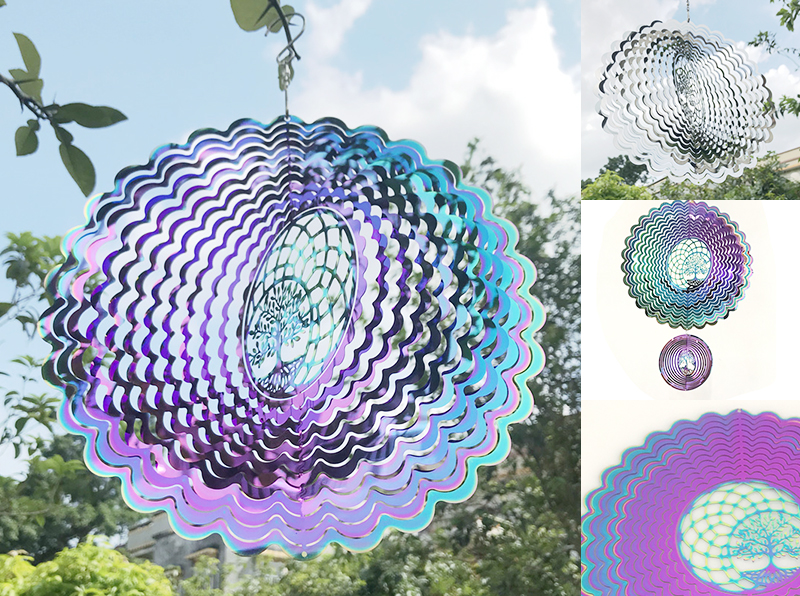 4. 360 degree rotation: High quality hooks designed for wind rotation, so the wind is smooth and silent at 360 degrees.
5. Suitable for indoors and outdoors: it needs wind rotation, indoor use, it is recommended to attach the wind rotor motor to the air outlet for a * good experience.
6 usage scenarios: wind rotation can help calm and think, reduce worry and focus better your mental attention. You can hang it in the window of the bedroom, the window of the Salon, the garden, the exterior decoration and any other place to make your life more beautiful. Our 3D wind spinner can dance in the breeze with strong winds, creating reflections of light and color. Cuélgalo in a tree, a bar or a balcony to add a piece of decoration that seals the conversation of your home; Let yourself be surprised by your beauty. This pink wind vaulter is the perfect complement for any garden or home.
The package includes:1 * carillon de viento
Share
View full details